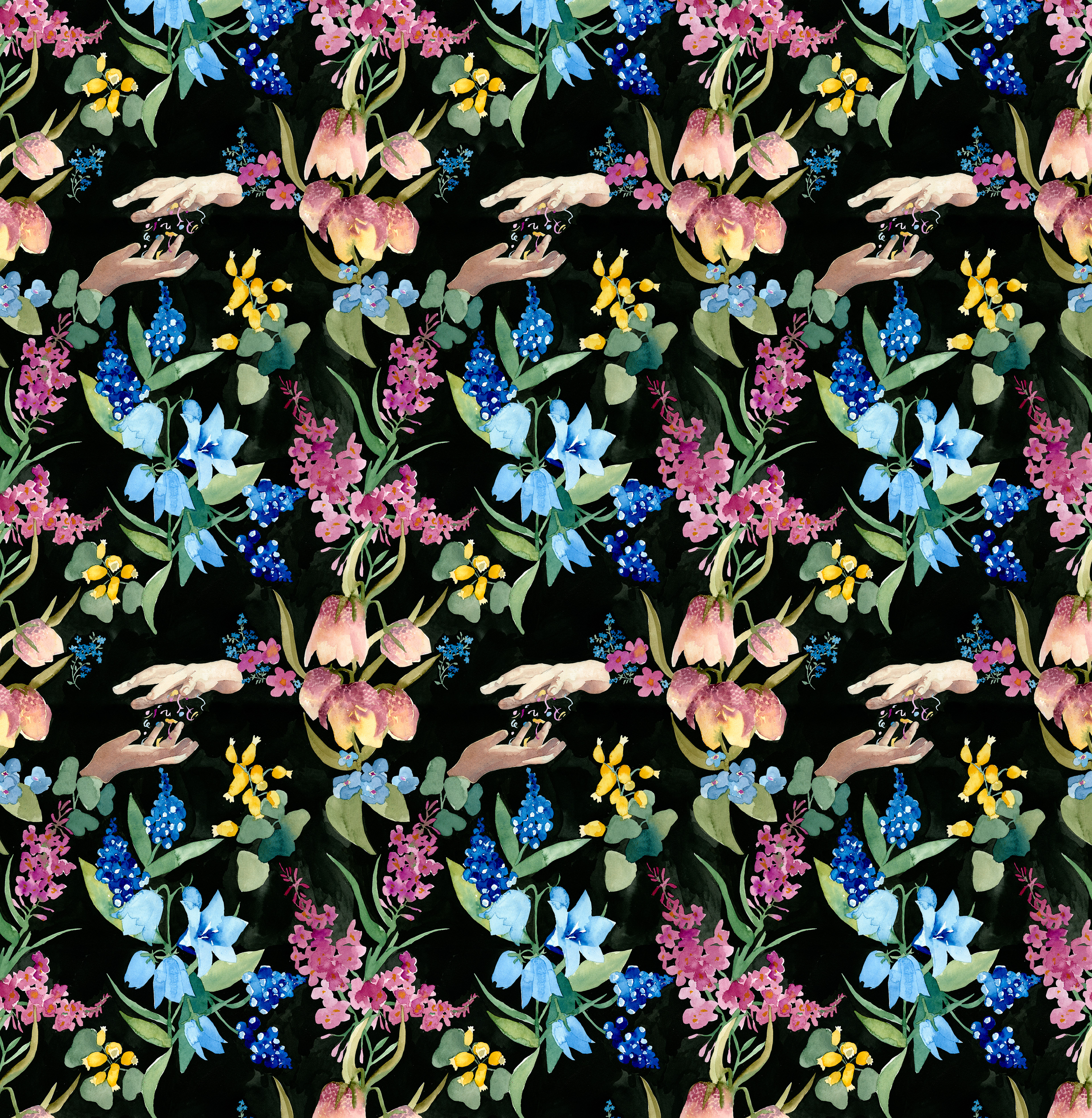 Creation är namnet på detta akvarellmönster. Det började som ett experiment i mönsterkonsten men blev användbart i ett förpackningsprojekt. Mönstret är skapat lite som ett guilty pleasure för min del. Att teckna och måla blommor är som meditation men vad ska man med ett nytt blommönster till? Så med den frågan i tankarna lade jag som sista del i mönstret till händerna och det magiska som försiggår mellan dem. Namnet creation syftar till växtkraften men framför allt till kreativiteten/händernas magi. 
Creation is the name of this watercolor repetitive pattern. It started out as an experiment in the art of pattern making but becam

e useful i

n a packaging project. 

The pattern is created a bit like a guilty pleasure on my part. Drawing and painting flowers is like meditation, but what to do with a new flower pattern? So with that question in mind, I added the final part of the pattern, the hands and the magic that goes on between them. The name creation refers to the power of growth but above all to the creativity.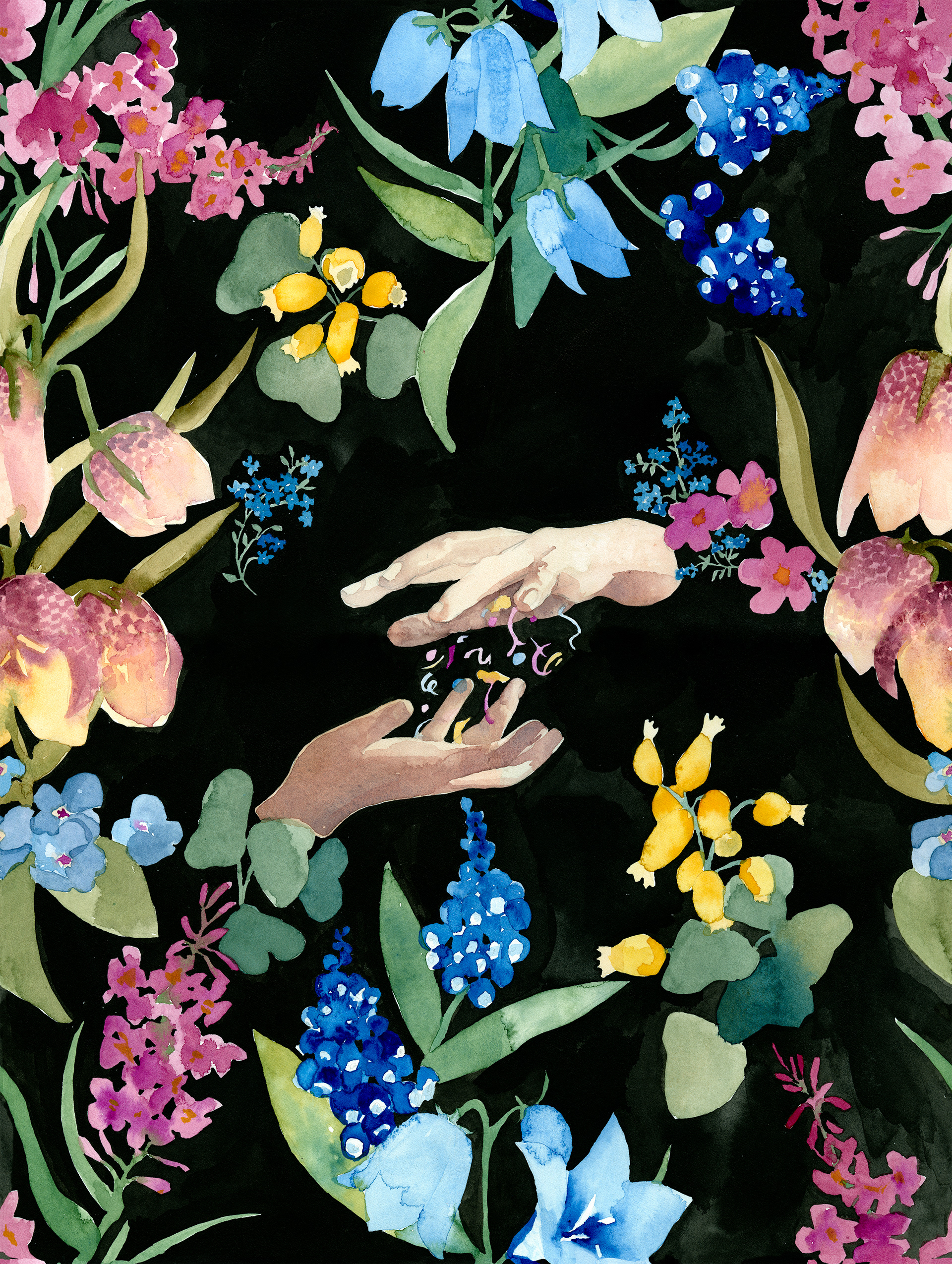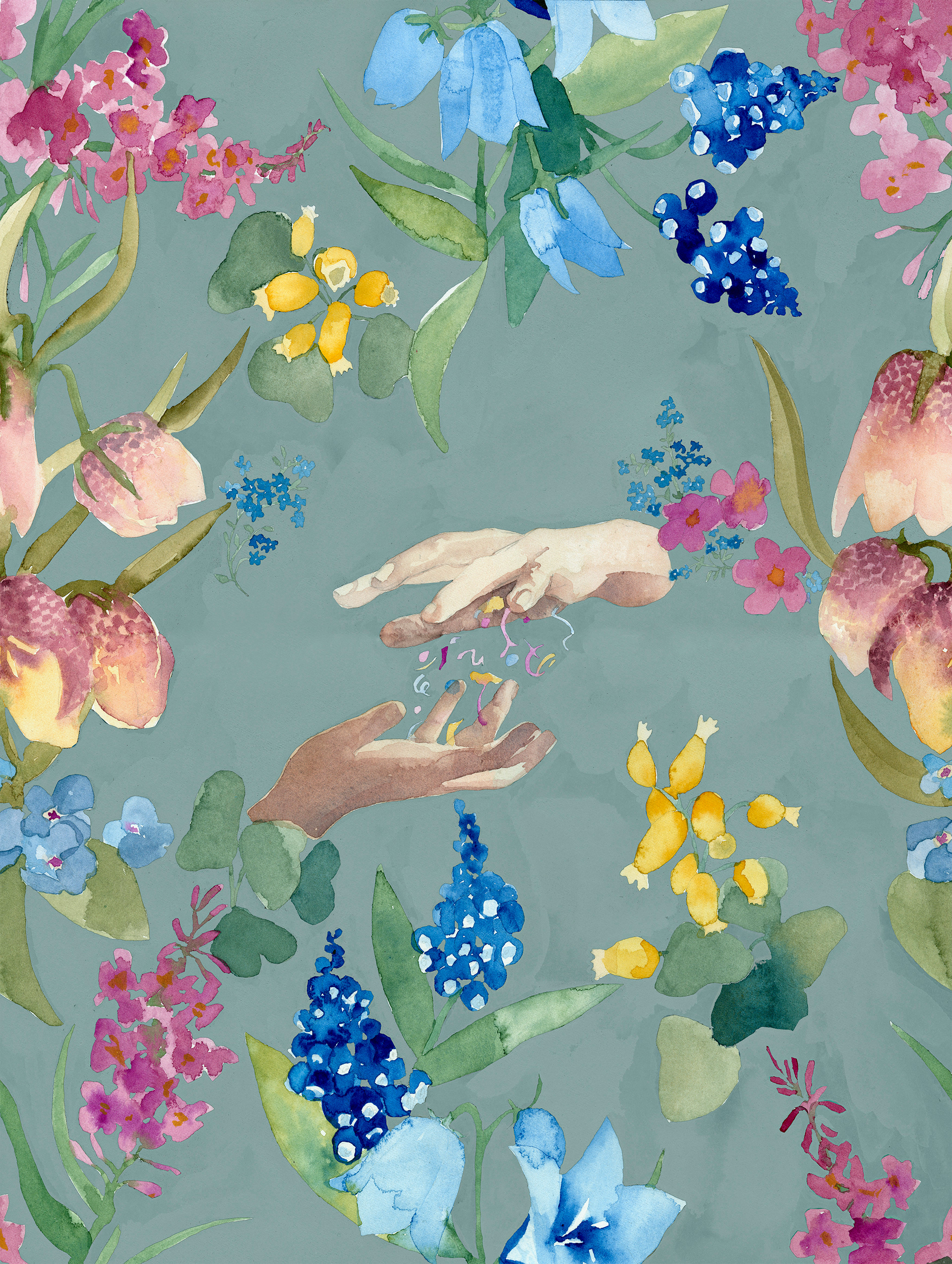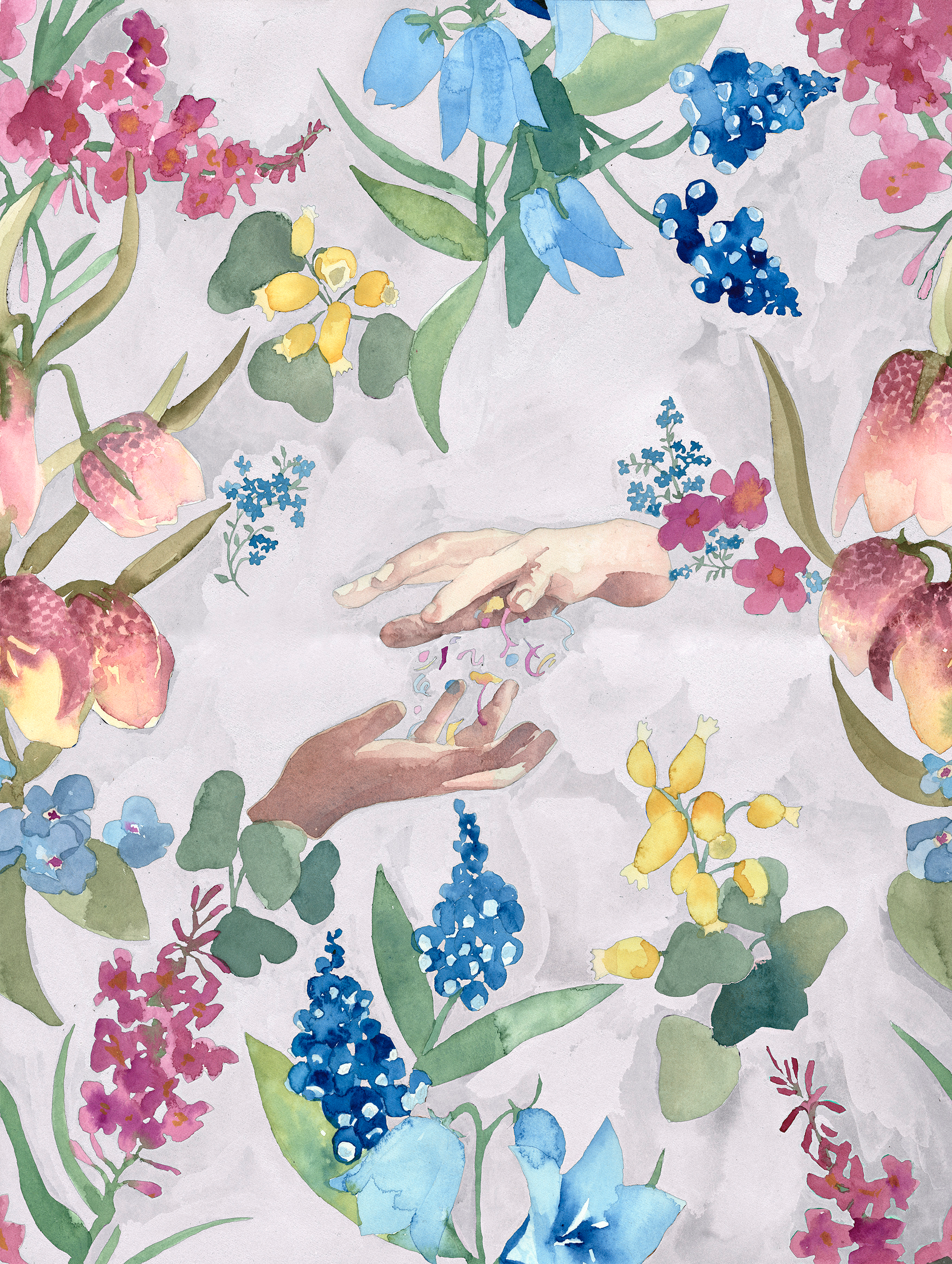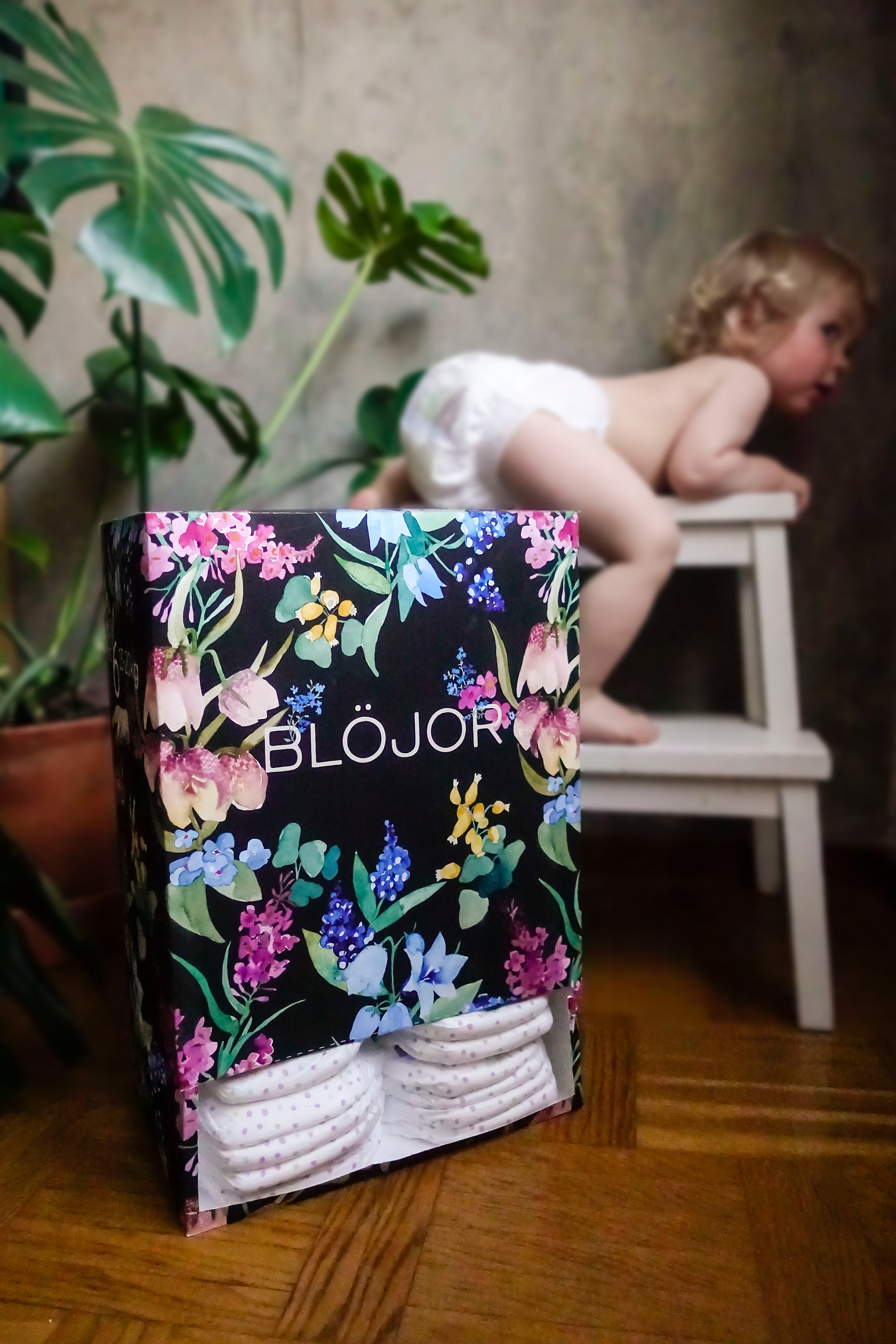 Briefen för förpackningsuppdraget var helt enkelt att skapa en ny förpackning till en befintlig produkt men utmana hur produkten vanligtvis är förpackade. Jag bytte ut plastemballaget till blöjor med en kartong som kan hänga på väggen.

 Miljösmartare och blöjpaketet kunde fungera som en inredningsdetalj snarare än ett nödvändigt ont.
The brief for the packaging assignment was simply to make a new packaging to an existing product but challenge how these products usually are packed. I changed the plastic packaging of diapers and made a cardboard box that can hang on the wall. 
It's a greener alternative and the diaper package could act as an interior detail rather than just something necessary.​​​​​​​